The 5 best activities of Ouddorp
Looking for a unique holiday destination on the Dutch coast? Then Ouddorp is an excellent choice! This beautiful village on the North Sea offers everything you'd need for an unforgettable holiday.
Located by the sea, Ouddorp is of course the perfect beach destination, with its wide, sandy coastline and wide variety of beach bars. But don't forget the inland of Ouddorp, with its many beautiful cycling and walking trails, interesting museums and picturesque towns in the vicinity. With beautiful nature, countless fun activities and a cosy village centre with shops and restaurants, Ouddorp is an ideal holiday destination for the whole family. Curious to know more about the very best activities? This is our top 5 of the most fun things to do in Ouddorp!
Haven't found nice accommodation in Ouddorp just yet? Why not go for a luxury beach villa or cosy hotel studio at Oasis Punt-West!
1. Water sports
Ouddorp is an excellent destination for water sports lovers. The village is located directly on the North Sea, which means there are numerous opportunities for surfing, sailing, supping or kitesurfing. The Brouwersdam is also a favourite spot for windsurfers.
Even for less experienced water sports enthusiasts, there is plenty to do in Ouddorp. Resort Oasis Punt-West is located directly on Lake Gravelingen, where it's possible to hire a boat or take your own out for a day trip. 
With its beautiful seaside location and countless opportunities for water sports, Ouddorp is an ideal destination for everyone who loves the sea and the outdoors.
"The beach of Ouddorp is the cleanest beach in the Netherlands."
2. Hiking and Cycling
The Ouddorp area is perfect for active cycling and walking trips. There are various nature reserves to be found both around and in the middle of Ouddorp, such as "De Punt" nature reserve and "De Kleistee" nature reserve. Kop van Goeree is not only great for cycling, you'll also find beautiful walks here and reach places you can only get to on foot. Find yourself looking for bunkers, dune hollows and special views over the sea. 
Besides walking trails, there are numerous stunning cycling routes available around Ouddorp, which will lead you past the most beautiful spots of the village and its surroundings. Cycle to the beautiful towns on the Dutch coast for example, such as Renesse or Burgh-Haamstede. Whether you enjoy quiet walks or challenging bike rides, there really is something for everyone in Ouddorp.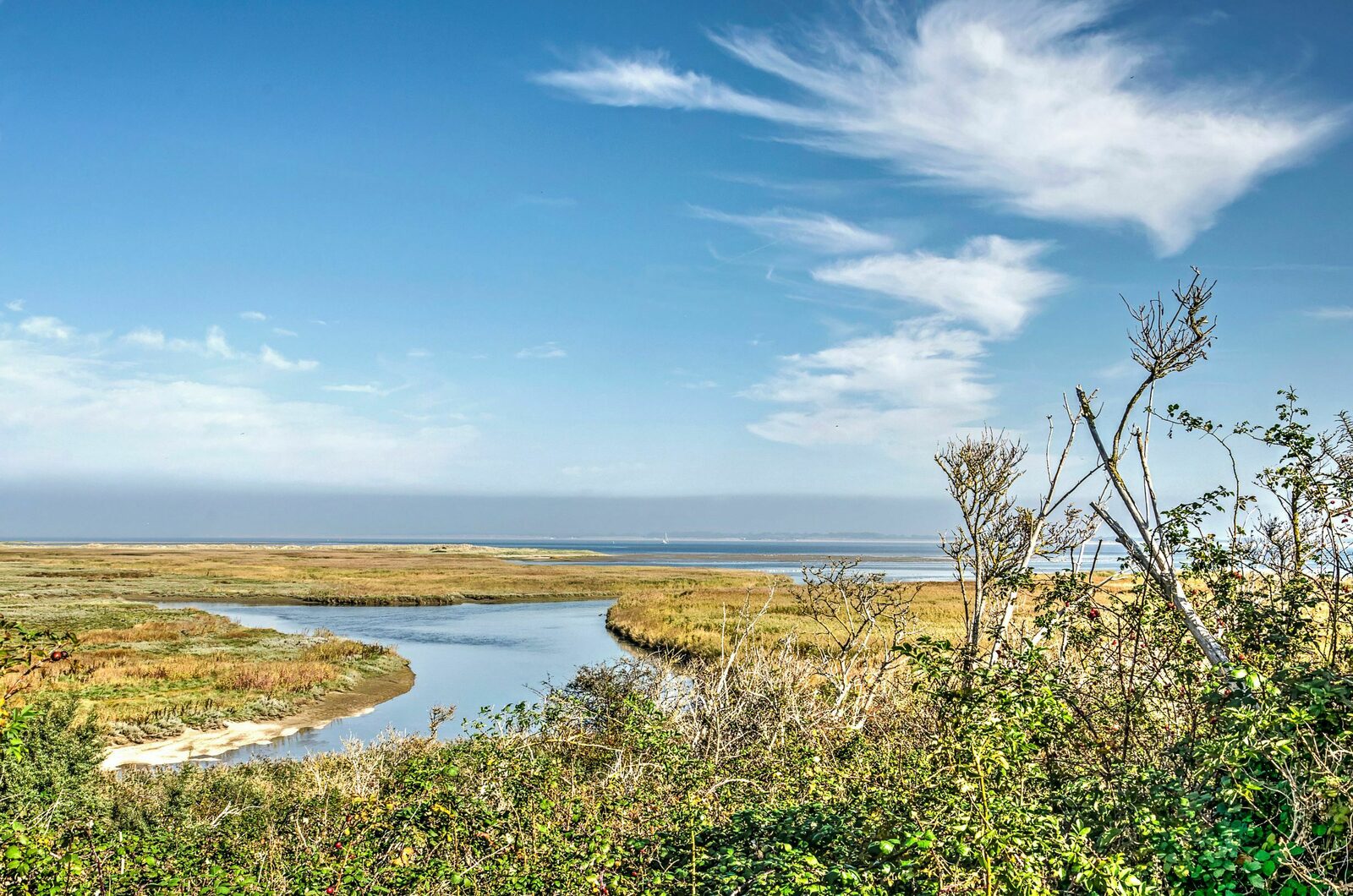 3. Centre of Ouddorp
The cosy centre of Ouddorp is located only a stone's throw away from Resort Oasis Punt-West. Stroll through the cobbly old streets or visit the local market on Tuesdays. Apart from a nice shopping street, Ouddorp also offers plenty of other places of interest. Visit the village church, for example, and check out the two windmills, the various old factories, the town hall, the lighthouse and several monumental buildings. The most famous building in Ouddorp is a typical Ouddorp farm dating from 1659 called 'Het Blaeuwe Huus'. Definitely worth a visit during your stay in Ouddorp!
4. RTM Museum
Most Ouddorp visitors only know the famous Neeltje Jans, but did you know that there are many other great museums in the area? Take the RTM Museum, or Driving Tram Museum. This special and historic tram consists of several locomotives and train sets and departs from Ouddorp. The entire ride lasts a total of one hour and takes you over the Brouwersdam and through the dunes of De Punt nature reserve, among other places. A fun outing for the whole family!
5. Goat farm the Mèkkerstee
Always wanted to know what farm life is really like? Then you should definitely visit Goat Farm de Mèkkerstee in Ouddorp! Browse around on the family farm, learn all about cheese-making, greet the goats and have your kids play in the farmyard playground. Besides fun things to do, The Mèkkerstee also offers delicious homemade ice cream, pancakes and apple pies in their restaurant. Entrance to the goat farm is free.
So here we are! These were the, in our opinion, best activities in Ouddorp. Besides these 5, Ouddorp is also a fantastic place to enjoy the beach, whether during the warm summer months or on a crisp autumn or winter day. Wondering which beach is best to visit? Then get inspired by our blog "The most beautiful beaches near Ouddorp".
Would you like to combine your visit to Ouddorp with a multi-day stay, and enjoy a wonderful weekend or week by the sea? Then book your stay easily and quickly at one of our spacious beach villas or luxury hotel studios!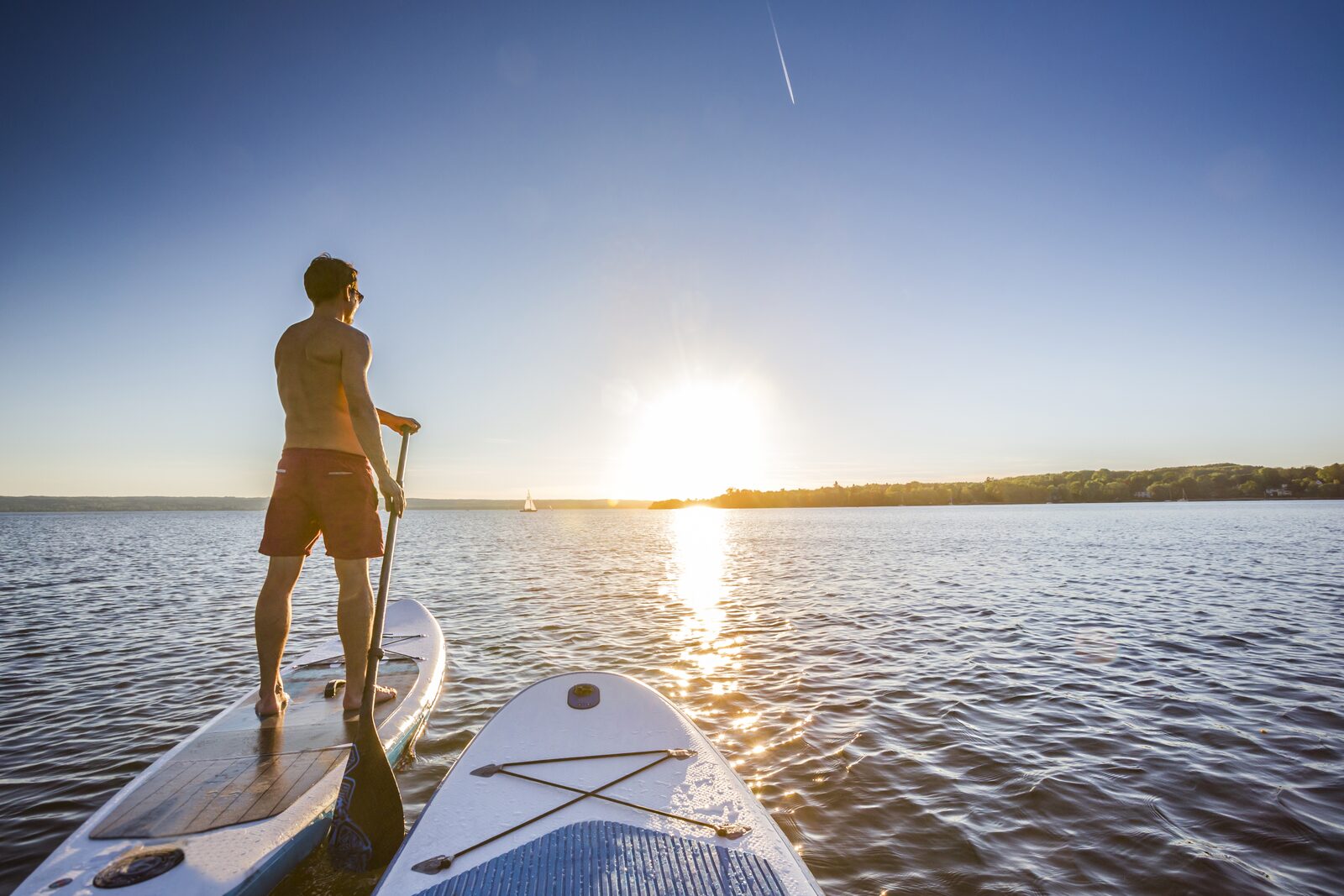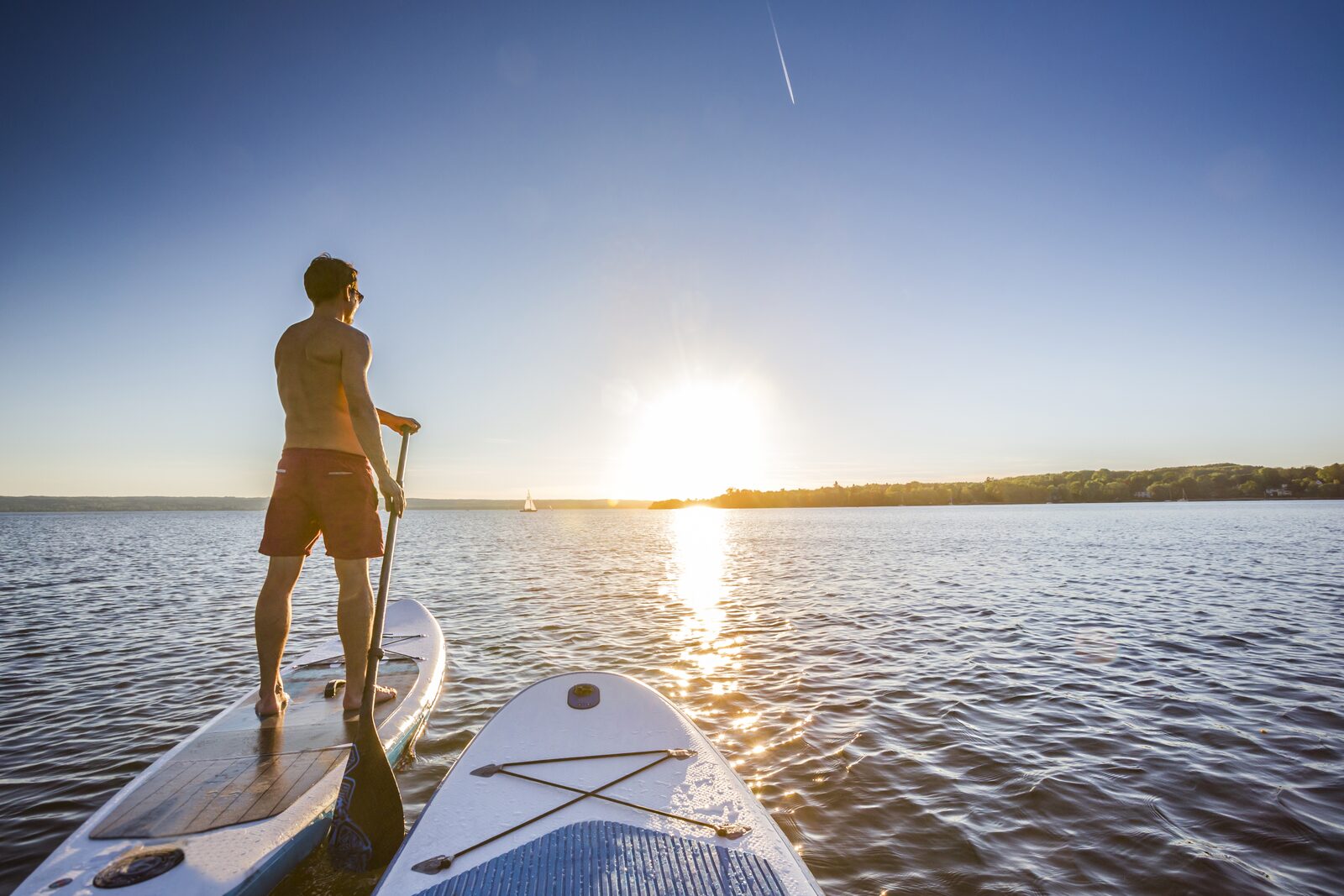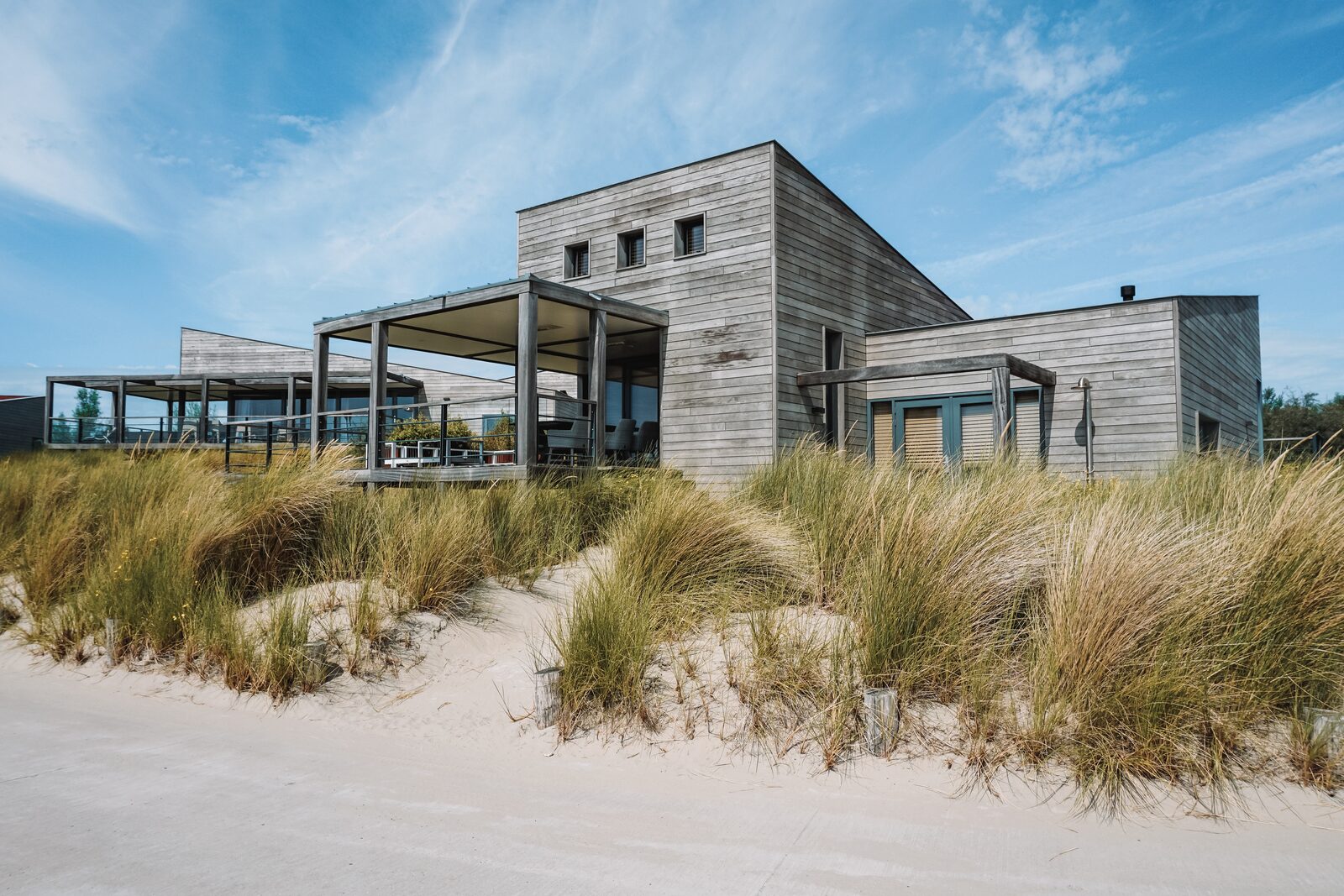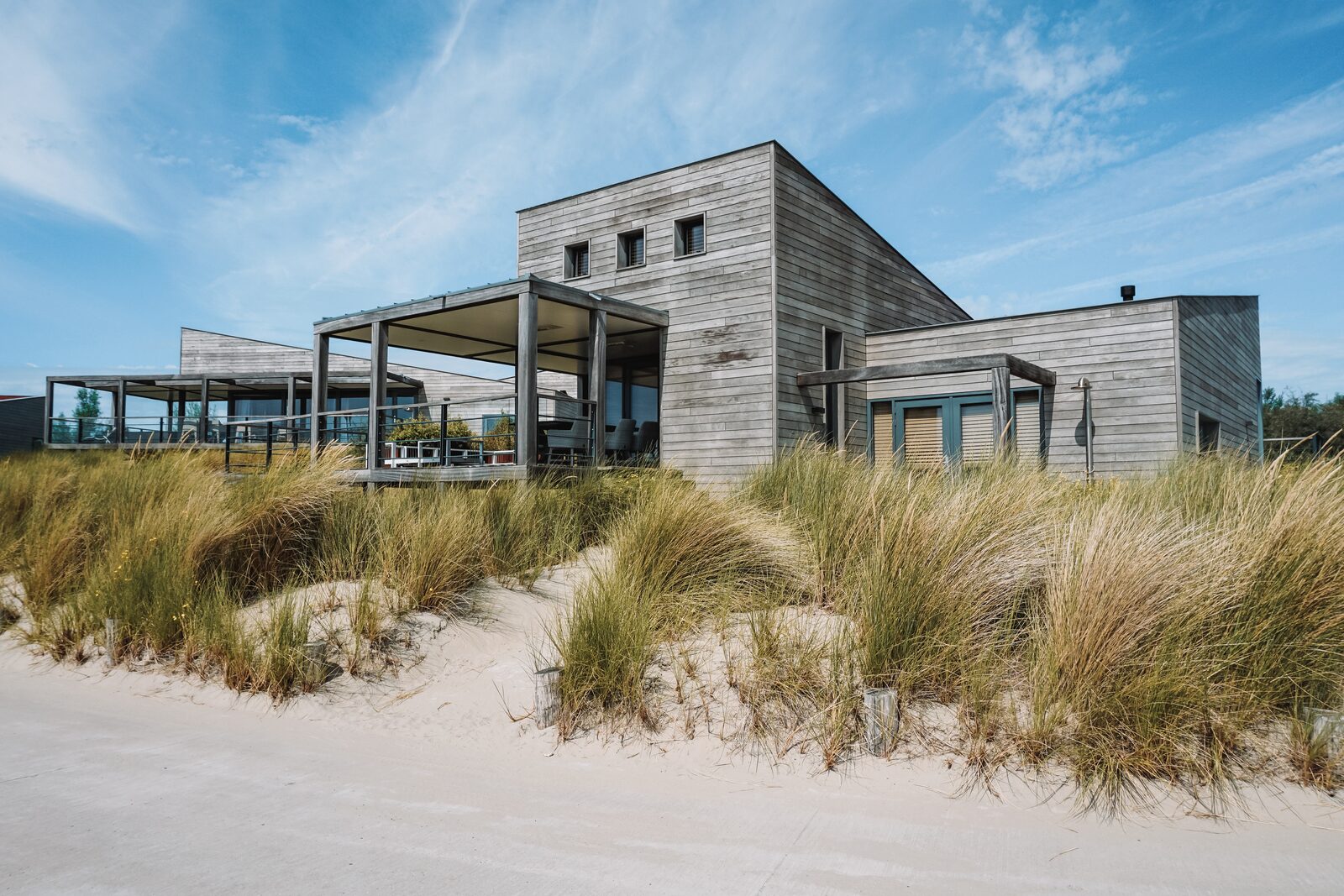 ---
Get in touch!
Do you have any questions about Ouddorp and its surroundings? Or do you want to make a reservation at Oasis Punt-West? We are happy to help!
+31 30-208 3050
---
The most frequently asked questions about Ouddorp and surroundings:
What is there to do in Ouddorp?
There is plenty to do in Ouddorp. Thanks to the convenient location of Resort Oasis Punt-West on Lake Grevelingen and close to the North Sea, water sports enthusiasts can indulge themselves in Ouddorp. Ouddorp is also the ideal location for walking, cycling and visiting museums.
Which beaches are located near Ouddorp?
Besides its location near Grevelingen Lake, Ouddorp has some 16 dune crossings over which the beach can be reached. Parking is also free. Read more about the most beautiful beaches in our blog: "The most beautiful beaches near Ouddorp."
Where can I hike in Ouddorp?
On the island of Goeree-Overflakkee, you will find the "Kop van Goeree", a beautiful nature reserve. From here, several stunning walks take off through the area.
Which activities in Ouddorp are fun with kids?
The nature around Ouddorp is a great place for your children to play. There are also plenty of fun activities to be found for kids in the area. Take the RTM tram over the Brouwersdam for example, visit Delta park Neeltje Jans, or stop by goat farm De Mèkkerstee.